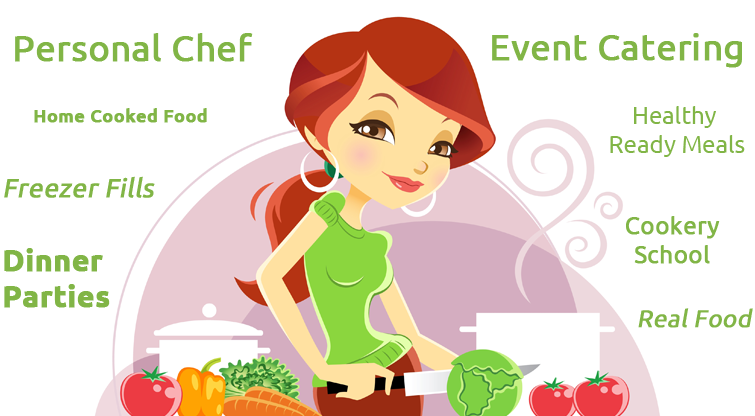 Welcome to Cooks At Home
Where we're all passionate foodies. There's no processing plant, or nasty chemicals making you glow in the dark, simply delicious food cooked in small batches, using our fine hands, from scratch with only the freshest, highest quality produce available.
Personal Chef and Dinner Parties

Book a personal chef for the evening to cook for your friends & family, Business associates, Hen or Stag Party, or for a romantic meal for two, special occasion or just a social get together, we can do all the work for you while you relax, spend time with your guests and actually enjoy your evening!

Buffets - Birthdays, Christenings, Baby Showers, Funerals, Working Lunches Canapes - Girl's night, Engagement Celebration, Wine and cocktail evening, Charity Events.

Home Cooked ready meals for your freezer


....freshly made just for you!

Whether you just want to save time on shopping, cooking or looking for help with special diets, Paleo, Wheat free, Low fat, Vegetarian or want to eat good old fashioned seriously delicious home cooked food every day then our freezer fills are the perfect scrumptious solution.

Event Catering

...big or small we can cook for it

Delicious bespoke menus, Full service or easy lay and leave service, we do all the work; the menu planning, shopping, cooking, serving and washing up! Hot and Cold Buffets without the soggy samosas, Birthdays, Christenings, Baby Showers, Funerals, Working lunches, Canapes, Girls Night, Charity event, Wedding Buffets and Family style dining; We would be honoured to cater for your event.

Cookery School

Cookery Clubs, Masterclasses, Lessons for both children and adults.

Beginner or budding homecook our cookery school is driven by fun and the strong belief that every person should have cooking skills to look after themselves, their families and friends.